The Cadre Journal Joins AIN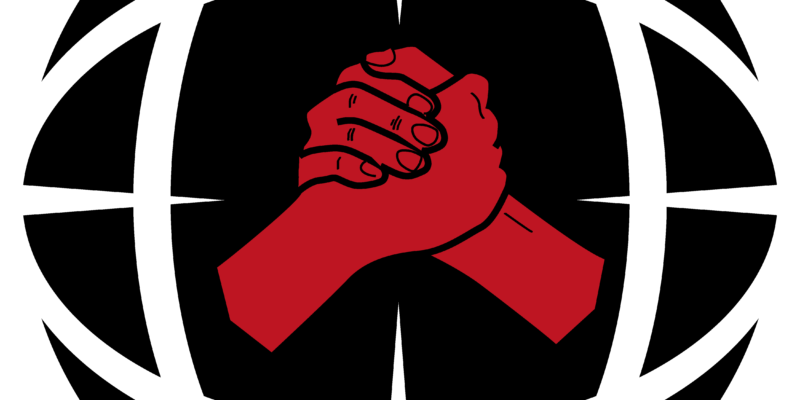 The Cadre Journal joins forces with Anti-Imperialist Network
The Cadre Journal was a media project that began in 2021 to bring information directly from the Global South in the form of interviews with theorists, revolutionaries, and Communists from Global South nations, and disseminate them in written, audio, and visual formats for the education of all. Our intention expanded to promote knowledge on theories of imperialism, which brought us into contact with Unequal Exchange and other texts, while also promoting praxis by supporting those who pose the most revolutionary threat to empire in the South. 
As we worked, we realized the necessity of uniting forces with other anti-imperialists so as not to isolate our impact to an exclusively "media" orientation. We have always been interested in using propaganda to facilitate direct support work for the revolutionary movements in the Global South that will end imperialism. In that respect, we outlined a variety of focuses to best support anti-imperialist liberation movements:
technical support;

spreading propaganda and critical education;

financial support;

direct interface with Global South movements.
To continue to achieve these objectives, we will be partnering with Anti-Imperialist Network and will be operating under the AIN banner from now on.
As Anti-Imperialist Network, we aim to build a global hub for anti-imperialist activists to connect, learn, share tactics and ideas, and offer concrete support for liberation movements and groups in the Global South. Our immediate focuses to complement our long-term goals (and continue the work AIN has already been doing) are:
To produce and distribute high-quality media that reveals the crimes of modern imperialism, analyzes how imperialism operates today, and amplifies the struggles of the Global South. AIN already publishes content in multiple languages and we plan to increase our multilingual content even more!

To initiate solidarity work with liberation movements and groups in the Global South, whether it is through providing material resources and aid or sharing skills and knowledge. Specifically, we plan to provide technical aid by supporting movements with internet access, website and social media design, access to video-conferencing technology, and more.
What does this mean for Cadre Journal?
Cadre Journal content will gradually be moved under AIN in the coming months, before the name is eventually phased out. We may also maintain the Cadre Journal website and other social media as an "archive" space for content created under the CJ name.
Join us in our mission to fight imperialism and support Global South liberation movements!
Fill out the following interest form, and indicate which of the two initial focuses (media production and material solidarity) you are interested in contributing to: